Welcome to Super Brands International
SBI, part of Global Inc., was created in 1996 as a company specializing in sales and distribution of International products. With exclusive distributorship for many international brands, SBI is one of the market leaders in the field.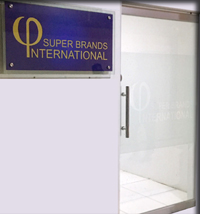 Our success and growth over the years is attributed to our solid understanding of the local market, consumer needs and infrastructure required to build a successful brand, in addition to a network of highly trained and knowledgeable local ground sales teams. Super Brands International is differentiated in the market by our firm belief in brand building - education, conducting seminars/events for beauty care professionals across the country in addition to effective marketing strategies. This has resulted in Super Brands International being recognized as pioneers of Pakistan`s various industries. Acquisition of International Brands i.e. Tangle Teezer, Yankee Candle and Baylis & Harding resulted in SBI being one of the most respected and trusted importers of quality International products. Today, SBI is a powerhouse with over 20 brands across 9 industries.